This post contains affiliate links which may earn me commissions should you click through them and take certain actions. As an Amazon Associate I earn from qualifying purchases. See
full disclosure here
.
Some call it a getting pregnant party others a TTC party.  No matter what, the concept is the same … you're ready to announce to the world you're hoping to have a baby and deep dive into fertility.  Echo shares this fun post with 5 ideas to help you throw a fun get pregnant party!
Trying to conceive can be difficult for some. It can be lonely, frustrating, scary and it can take a long time. If you have a friend that is trying to conceive (shortened to TTC among those hoping to get pregnant), why not throw them a "Getting Pregnant Party" to lighten the mood and show them that you support them!
Now, don't take the term "Getting Pregnant Party" literally. I don't think your friend would be interested in THAT kind of party. Instead, come up with fun ways to celebrate your friend's journey and show them that you care.
These are the get pregnant party ideas I've come up with and I'm sure you'll love them.
Getting Pregnant Party Ideas
Put a bun in the oven!
Have your friends bring over their favorite bread recipe, with any special ingredients they might need, and have a bake off! Have fun kneading bread together, baking it and of course, tasting it! You could also have the TTC'er do a blind tasting and judge for the winner!
Host a pregnancy test raffle!
Have your friends donate pregnancy tests to the TTC'er, in exchange for a raffle ticket for one prize! Perhaps a gift card or something. Pregnancy tests can be a great TTC'ing gift and you won't believe how many someone can go through, when they are trying to get pregnant.
Old Wives' Tales!
Have your friends write down advice that they have heard, over the years, on how to get pregnant. Turn it into a little keepsake or journal for the TTC'er!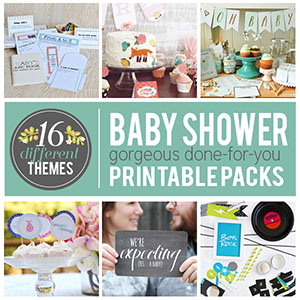 Make your own baby dust!
Buy some little bottles and a whole mess of glitter, sprinkles, sequins and confetti! Have your friends make and label a bottle of Baby Dust for the TTC'er!
You can get these cute little supplies on Amazon:
Mini Glass Bottles with corks
Extra Fine Glitter
Shimmering Sparkle Confetti
Make that baby stick!
Create a fun play on words, by making your own "Pin the tail on the donkey" game for your getting pregnant party!
I hope these ideas have gotten your creative juices flowing and remember, throwing a "Getting Pregnant Party" is all about having fun and supporting your friend that is Trying To Conceive.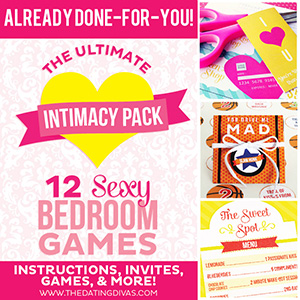 Do you have any other ideas for throwing a fun getting pregnant party?
We'd love to hear your ideas or see pictures of your fabulous get pregnant party food, favors, or games!
At The Mad Mommy about my kids, I love, I cook, I drink coffee and I laugh, because, in parenting, if you aren't laughing, you are probably crying (or yelling). You can also find me on Facebook, Instagram and Twitter!
 Related Content