This post contains affiliate links which may earn me commissions should you click through them and take certain actions. As an Amazon Associate I earn from qualifying purchases. See
full disclosure here
.
Planning for a summer mountain vacation with young children isn't the same as our normal vacation planning.  Packing is quite different for the experience, too! Usually, we head about 2 hours south to visit theme parks for our family vacations.  We're kind of close ot home, and we're usually staying in Orlando near everything you could need or want.  Packing for theme parks is pretty easy … whatever you forget (or don't want to bring) is not so much a big deal, aside from the expense if purchasing inside a park.
Packing for the mountains though?
Quite a bit more thought is involved.  We're planning a 6-7 hour drive from home, for starters.  And, because we'll be gone for 7 days, we're going to need a lot more stuff.  But, we don't necessarily have more room.  Strategic planning is required, but I've got some great ideas to make sure we have everything without being overloaded!
*Disclaimer: Affiliate links are included in this post.  I may earn a small commission if you make a purchase after clicking through my links.  This helps me to maintain this website with free content for you.
Packing Suggestions for a Mountain Vacation with Young Children
First Aid Supplies
A sizable first aid kit is a great idea to have in your car, no matter where you travel.  I chose this one because it's large.  It also includes sting relief medication and pain relievers.
I'd suggest adding age-appropriate medications for younger children.
And, don't forget some Pepto!  As a child, I remember getting ill after eating some rock candy on one of our trips.  I hadn't even finished the stick of 1 candy and became sick.  It's a good reminder that illness can strike any time for any reason.  Be prepared!
Food, Drink, and Snacks
Snacks and basic food for the trip up and first morning.
I plan to stop at the grocery store the night we arrive at our cabin.  But, if things go south in our travel plans, I'd like to know I have a backup plan with food available for the morning.
Items that travel well include
Glutenfreeda Oatmeal for the gluten free member of your family.
KIND Healthy Grains Granola Bars are a favorite snack for this mama.  And, I don't feel bad feeding them to the kids either!
Books
It's essential we have books with us.  My daughter has loved books since she was a baby and we try to at least read one book before bed.  Our toddler son has only recently begun to like books, but expects (and enjoys) his fair share of reading at night.
I'll take a couple small board books because I enjoy having physical books in hand.  The toddler enjoys slamming the books closed, too, so it's an additional entertainment item in his case.
We can't take a bunch of books to entertain the kids for 7 days though.  This is where EPIC! Unlimited books will save the week (and space in the suitcases)!  Right before we leave, I'll sign up for my 1 month free trial with EPIC!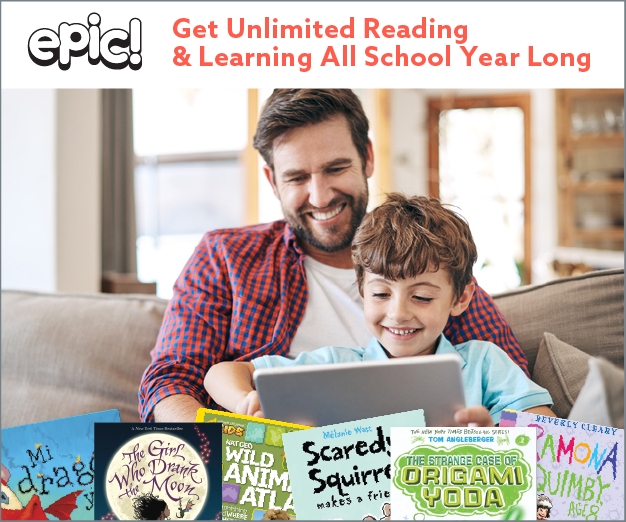 Travel Toys
The kids need some entertaining toys, right?  Of course they do!  The 5 year old would be content with her tablet and paper and pen most of the time.  The toddler, on the other hand, requires a bit more movement.
Space, again, is an issue.  We can only take so much!
Melissa & Doug Take-Along Town Play Mat
Clothes and Shoes
You know the basics … comfortable items your kids will enjoy wearing.
Don't forget lightweight windbreakers or sweaters in case there's a cool breeze or you find yourself exploring a cool cave or mine!
Swimsuits
Between waterfalls, creeks, water parks, and tubing adventures, swim gear is a must.  Pick something with UPF protection and a rash guard to protect as much skin as possible.  Of course, don't forget plenty of sunscreen!
I first learned of Sun Bum when I stayed in Key West with my husband a few years ago.  The smell was intoxicating and it's hypoallergenic!  It totally appealed to my crunchy mama side and I've never considered using any other sunscreen for myself since!
Water shoes
You'll need these if you plan to go tubing, but you'll be glad to have them just for splashing around random creeks or waterfalls to protect little feet from sharp rocks.
Sneakers and/or hiking boots
Hats
Anything else I should pack to take the kids to the mountains?
Was this article helpful?