This post contains affiliate links which may earn me commissions should you click through them and take certain actions. As an Amazon Associate I earn from qualifying purchases. See
full disclosure here
.
Spending the time preparing postpartum freezer meals was THE smartest things I did during my second pregnancy.   Make-ahead freezer meals for moms to make while pregnant saves time preparing food after baby arrives – meaning more time for the rest and care of your newborn!
Endless diaper changes and learning new schedules.
Sleepless nights.
Sore nipples from trying to breastfeed.
If I'm honest, I didn't get to nap much during the day either as my daughter took many 20 minute naps, instead of fewer long stints.  Just as she'd begun to sleep, I'd lay down.  Before I could get fully settled, she was awake again.
Dishes were piling up.
But diaper blowouts and spit-up meant laundry was always running!
I didn't get much help after my first baby was born.
As new parents, we were clueless about just how much work a baby was.
And, I naively assumed grandparents would be knocking at the door to help.  I mean, I'd always heard the stories about so-and-so's mom or mother in law coming to cook dinner for the family to help everyone settle in.
Boy, was I ever wrong.
I spent the first several months learning out how to care for a high need baby who cried non-stop, except for her 15- to 20-minute naps.  Finding the time to cook, much less clean up after, was difficult.
My parents stayed with us to help the first night, then they were gone.
And my mother-in-law never once asked if she could help us.
We suffered through and figured it all out.  My first is now 10, so we survived.  But I vowed not to be in that situation again when I got pregnant with my second baby.
I spent the last couple of weeks of my second pregnancy preparing freezer meals.
Guys, I prepped nearly 30 freezer meals!
In my final days of pregnancy and 13 days past due, I finished up the last few meals hunched over in pain.  The exhaustion was beyond unbearable.  But, the reward was worth it.
That first month with a second baby was insane as I learned how to parent two kids.
Living with the sleep deprivation for the second time was … well, more than a little exhausting.
But, I didn't have to worry about not feeling up to cooking.  My hard work preparing freezer meals before baby arrived saved us most nights in the first month.  And, that's why I say planning and preparing freezer meals is one of the smartest things you can do while you're still pregnant.
Aside from pregnancy, preparing freezer meals for your family is a huge time saver.  And, in the case of an emergency, or sheer laziness, you'd be really happy you took a chunk of a day or two to prepare these on occasion.
What I didn't initially have was a list of good freezer meals to try.  So, I thought I'd round up a few tasty-sounding freezer meals for you.  Pin or save as many as sound interesting to you.   Stash these if you're about to have a baby or if you're looking for a little extra organization getting ready for school!
Let me know your favorites!
Postpartum Freezer Meals Will Save The Day!
Looking forward to actually relaxing a bit after your new baby arrives?  Well, you won't be doing it unless you work on these pre-baby freezer meals.
I promise, the effort you but in now will be worth it.
How to Start Freezer Meal Planning
*Disclosure: We are a participant in the Amazon Services LLC Associates Program, an affiliate advertising program designed to provide a means for us to earn fees by linking to Amazon.com and affiliated sites.
If you're like me, you may be clueless about how to start freezer meal planning.  Here are a few tips and tricks I can give from my experience:
Get those awesome things that hold your Ziploc bags upright.  I use these: Jokari Hands-Free Baggy Rack Clip Food Storage Bag Holder
Pick several meals with the same ingredients so you can prep similar items at the same time.
Double-up on your favorite meals to increase your supply, but spend less time working.
Must Have Mom offers tons of fabulous tips to help you get started freezer cooking!
Making freezer meals during your last month of pregnancy can be exhausting, but you'll be glad you did, so you can spend time with your baby.  Check out the free lying in plan from Earth Mama, by clicking the following image:
Breakfast Freezer Meals for New Moms
Easy Mini Omelets from Must Have Mom
Bacon Avocado Ranch Egg Muffins from The Pinning Mama
Crustless Quiche from Thrifty NW Mom
Scrambled Egg Muffins with Broccoli, Cheese, and Ham from  Walking on Sunshine
Freezer Breakfast Sandwiches from Must Have Mom
Postpartum Dinner Freezer Meals
Crockpot Green Chili Pork Stew from Who Needs a Cape?
Chicken Cordon Bleu Casserole (Gluten Free) from Wholesome Yum
Sloppy Joes Freezer Meal from The Chaos and the Clutter
Fajita Freezer Meal Recipe from Must Have Mom
Stuffed Peppers Recipe from Having Fun Saving & Cooking
Freeze Ahead Mediterranean Shepherd's Pie from Rainy Day Mum
Cranberry Chicken from Dukes and Duchesses
Freezer Meal Stuffed Shells from A Mom's Take
Crockpot Balsamic Glazed Drumsticks from Who Needs a Cape?
Pesto Chicken Bake with Cauliflower (Gluten Free) from Wholesome Yum
Beef and Corn Casserole Gluten Free Freezer Meal from The Chaos and the Clutter
Beef Stew with Stock Vegetables from Divine Lifestyle
Creamy Burritos from Architecture of a Mom
Easy Freezer Chicken Soup from The Soccer Mom Blog
Italian Meatloaf Freezer Meal from Must Have Mom
Garlic Honey Chicken from Having Fun Saving & Cooking
Tuna Casserole from Creative Homemaking
Crockpot Beef Tips and Gravy from Who Needs a Cape?

Low Carb Cauliflower Casserole with Beef Marinara (Gluten Free) from Wholesome Yum
Crock Pot Freezer Meal Pizza Casserole from The Chaos and the Clutter
Crock-Pot BBQ Pork Ribs from Crock-Pot Ladies
Easy Freeze Ahead Taco Casserole from Almost Supermom
Slow Cooker BBQ Chicken Chili from Who Needs a Cape?
Spanish Rice Casserole from The Chaos and the Clutter
Apricot Chicken Recipe from Having Fun Saving & Cooking
Pepperoni Pizza Braid from Must Have Mom
Cheesy Pasta Bake from Thrifty NW Mom
Gluten Free Stuffed Peppers from The Chaos and the Clutter
Freezer Chicken Enchiladas from Creative Homemaking
Crockpot Applesauce BBQ Chicken from Who Needs a Cape?
Chicken Taco Casserole from The Chaos and the Clutter
If you like this list, check out 10 Awesome Recipes that Freeze Well from my friends at Groom and Style.
Did you like this list of freezer meals for new moms?
If you spent any amount of time fixing up these freezer meals, you can just envision sitting back holding your new baby longer because you have very little work to do at night to have dinner ready!!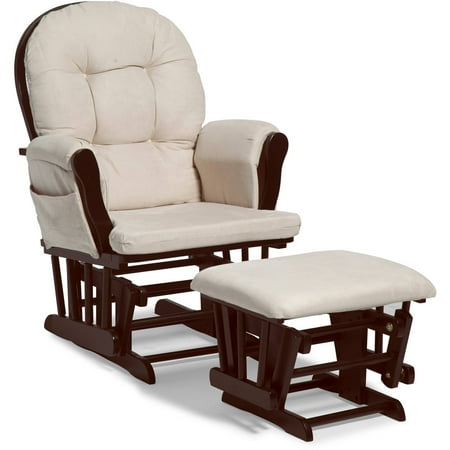 Was this article helpful?