This post contains affiliate links which may earn me commissions should you click through them and take certain actions. As an Amazon Associate I earn from qualifying purchases. See
full disclosure here
.
Am I a good mom?  I believe you're a good mom and there's one reason why.  Share this or tag a good mommy to let them know you notice the struggle or believe they're a good mom too.
I was in the kitchen cleaning dishes, pretending I wasn't getting sick.  As I stood there rinsing a cup, I was thinking of all the things I needed to do.  Then, I thought of all the things I didn't feel like doing.  Wondering when the baby would wake and if I should go grab lunch … because I didn't feel like eating what I had in the house.  
And then …
Damn … I forgot to pack my daughter's snack for school.  I gave myself some grief.   How could I do that?  She eats lunch so late.  What kind of mother forgets her daughter's snack?  I tell myself it was because I was out of routine.  "You didn't have to pack her lunch today … she wanted to buy lunch."  Okay, I've rationalized how I could have forgotten.
I calm my thoughts after I remind myself that her teacher had a snack stash for just this situation.  In fact, I donated a humongous box of chips to her classroom just weeks ago.  She's fine.  She will be taken care of.
As a mom of two children, I know how often I question my abilities.  There are so many questions I pose to myself about my own parenting.
I often wonder if I do enough.  Have I said the right things?  Am I teaching my children important life lessons?  Have I shown them how to be good friends?  Am I teaching them to be responsible for their actions and that they're not entitled to anything in this world?  That's just to name a few.  And those probably happened in less than an hour.  Just today.
All my questions boil down to one simple, and common, question most moms have.
Am I a Good Mom? The Best Response is This
Click To Tweet
Am I a Good Mom?
The key to being a good mom is simple.
Stop asking the question.
I know you're asking "How does that qualify as an answer to a question?"
It isn't.  But there's a reason for it.  And that is …
There is no definitive answer.
The fact that you feel compelled to ask if you're a good mom likely means that you are a good mom.  You're asking because you care.  You're concerned that you're doing the right thing for your family.  This tells me, simply, you are a good mom.
Related: Creating a Perfect & Functional Nursery & Motherhood Tips from the Experts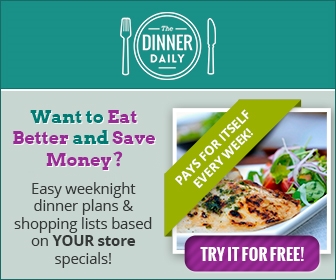 How Do I Know If I Am a Good Mom?
Okay, I get it.  You need some signs that you're a good mom.
Here are a few things that indicate you're probably a good mom:
Your kids smile, laugh and enjoy life.
Your kids are polite and share.
You put (at least some of) their needs ahead of your own.
You parent your kids according to their personalities and needs.
You aren't afraid of doling out consequences.
Sometimes your kids say "I hate you".
What are the Signs of a Bad Mother?
Not so great moms may:
Only focus on work, financial stability and your child's school performance.
Not try to communicate or have heart to hearts with your children.
Provide an overabundance.
Be over protective.
How to Stop Wondering if You're a Good Mom
Motherhood is a challenging job, to say the least! But here are some things that may help put everything into perspective and keep you grounded in reality:
1. Stop seeking validation from others.  
Their opinions of your parenting don't matter, do they?  That's the thing with us moms … we always seem to be concerned about what others think about us.  And, it shouldn't be that way.  Their opinions are subjective because their ideas of being a good mom really only apply to themselves.  They don't have all the information to make the best decisions for your family.  Only you do.  So stop putting stock in other's thoughts.
2. Stop comparing yourself to others.
Your friends' posts on social media are only one side of her life.
The Pinterest pins one may save are no indication of a mom's real life.  I seriously have tons of crafts saved to my Pinterest boards, but I don't have the time or energy to do them all.  I just like them.  And I wish I could do them.
Related: Delete Facebook, Be a Happier Parent!
3. Remind yourself what's important.
Are you doing what you believe in for your family?  Make a list of what is important for you to do, say, and/or accomplish as a mom.  As long as you're trying, you're doing what's right.  Speaking of trying …
4. Seek ways to improve.
Just because you (should) know that you are a good mom, doesn't mean you don't try to improve yourself.  We should always be looking for ways to be better.  Just remember, you're aiming to please yourself.  You should be seeking improvements in areas you want to improve upon, not what someone else believes makes a good mom.
There's no real definition for a good mom.  Everyone's ideas of parenting are different.  What one mom thinks makes her good is probably completely different from another.  We all have different values, struggles, and visions.  Our family dynamics are all different.  And our children, husbands, and selves all have different needs.
The next time you wonder whether or not you're a good mom, punch yourself in the face bring yourself back to this post.  And, don't forget to share it with other moms you know.  Share it on social media and tag a good mom!
Do you ever feel like you hate being a mom? 
No judgement here either!  Check out my thoughts on what to do when you don't like being a mom!
Am I a good mom? originally appeared here in 2017 and has been updated.
Was this article helpful?