This post contains affiliate links which may earn me commissions should you click through them and take certain actions. As an Amazon Associate I earn from qualifying purchases. See
full disclosure here
.
Caring for yourself, marriage, and babies are complicated tasks individually.  Put them all together, and you're bound to be out of balance quite a bit.  As if marriages weren't already a lot of work, adding babies just complicates things that much more.  It's so easy to lose focus on yourself and your husband, because it seems so unnatural not to be "momming" once you're a mom.
I remember the first few months of my first born's life pretty well.  It was the roughest time of my life.  Being a mom was nothing like I thought it would be.  The demands of baby took over my world.  Her issues forced me to become a stay at home mom.  I struggled with nearly every aspect of our lives as I felt compelled to be everything to my daughter.  But, I couldn't make her happy and my need to keep trying was driving my husband away, while leaving me exhausted and alone.
It's been over 5 years, and, though I'm still learning how to be a mom, I gained quite a bit of knowledge from that first experience.  Having open conversations with my husband has helped us move past all that.  And, I totally didn't make those same mistakes when baby number 2 came along!
What your husband wants you to know about the kids
They are NOT your entire world.
Seriously.
Being a mom is hard work and you certainly have very little time for yourself, but you are more than a mom.  You have to find balance between being a mom, being a wife, and being yourself.
[tweetthis twitter_handles="@sahmplusblog"]The one thing your husband wants you to know about the kids…[/tweetthis]
Being a mom
Yes, it is technically your #1 job because those beautiful children aren't going to take care of themselves.  You need to care for their basic needs while also hoping to be more than just a caregiver, because you want to build lasting memories.  It's easy to want to be everything to your kids.  And, I know it feels like they are everything to you.
Being a wife
Your husband still needs you. Wants you.  He loves you.  He wants you to give him your time and attention.  Give your marriage the respect it deserves and your husband some time.  Date your husband and let him know that sometimes he is more important than the kids.  Besides, if it weren't for your husband, you wouldn't have those kids
Being yourself
Finding the balance between parenting and being a spouse can easily take up much of your time.  You may find you are unable to recognize yourself.  Lost in the daily mundane tasks wondering who you are.  It shouldn't be that way.  You need to remind yourself who you are, give back to yourself, and keep giving your husband a reason to see you as more than the woman who gave him children.
When you can't see past being a mom
Speaking from experience, your entire family suffers from the overabundance of you being a mom and nothing more.
Your husband loses his partner.  His emotional and … um… physical needs aren't being met.  You're not committing yourself to your husband.  And what happens if you lose him?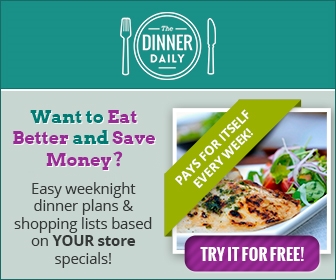 You suffer.  Sacrificing yourself means you're never building a reserve of energy.  You're not showing yourself the love you deserve or respecting that you have needs too.
Surprisingly, the babies you're so involved with suffer.  When you have to be everything to them, you're depriving them of creating bonds with other people, like dad, who can love and care for them, too.
When I tried to be super-mom
I failed.  My husband was miserable.  I was miserable.  And, my daughter … well, she was miserable regardless of what I was doing.  I felt like I almost lost my husband.  That was an eye opener.  If I lost him, I was going to have to pull off the super-mom gig I was failing at.
The truth is, I was failing because I wasn't giving myself time to recharge.
I was losing myself while also losing sight of how important my husband was to me and the family.  When I married him, I married my best friend.  We had a lot of fun together as a couple.  I was nearly 30 when we married.  Having waited so long to settle down, I was certain he was the only man I'd ever be married to.
Initially, it didn't make sense that he wanted me to do other things and get away from the baby.  Once I did it, I realized how wrong I'd been about being a mom all along.  How wrong I had been to neglect myself and him, while not having much success in helping my daughter.
When I finally began making time for myself and my husband, the pieces all started falling into place.  I was happier.  My husband was getting attention again.  And, my daughter was getting better without my constant obsessing.
What I want for you is to not go through that. Ever.  If your husband suggests time for yourself or together, do it!  If you don't want to listen to your husband, will you listen to another mom?
Was this article helpful?